Personal Trainer Workshop: Gym Source's flagship store located in Manhattan co-hosted an event with World Super Middleweight Champion and celebrity trainer Danny Musico.
True to Gym Source's passion of encouraging fitness fans to test, touch, and try equipment in our fitness showrooms, the event focused on teaching local personal trainers innovative workout techniques, on a variety of fitness equipment.
"One attribute that makes a great trainer is knowing that continuing to educate yourself on the new sciences and equipment development in the industry is an investment in yourself, your business, and the ability to help your clients train smarter. That's why I support and partner with Gym Source in holding informative events at their fitness retail locations," expressed Musico.
Danny shared innovative training tips he has developed over the past 15 years as a celebrity trainer with our VIP trainers to illustrate the versatility and effectiveness of various pieces of home gym equipment.
"Our VIP personal trainers have to share the Gym Source passion for delivering the very best. They have to share the Gym Source passion for helping our clients achieve their goals," shared Michael Goulet, NYC Gym Source store manager. "We want to equip our partners with industry leading knowledge that helps them get the most from fitness equipment, and ensures they can help their clients succeed."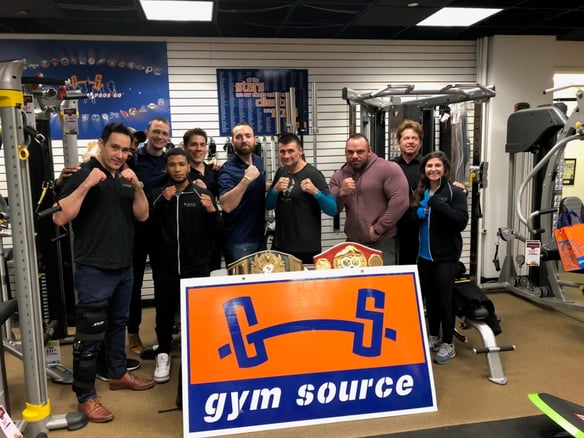 Danny's varied experience as a personal trainer and as a professional boxer provides a strong fitness foundation, creating a proficiency and expertise in dynamic ways to use home fitness equipment.
Danny worked out with local personal trainers on the following equipment:
- Cybex Bravo - The Cybex Bravo functional trainer is a space efficient, total body strength training solution. It is the perfect piece to use to workout safely and train hard.
- Stealth Core Trainer - Stealth's Game Play technology turns the plank exercise into a fun workout that focuses on scoring points and high scores instead of counting reps and time. Plus, Stealth's dynamic motion is more challenging than static planks. See the Stealth in action.
- True Fitness Alpine Runner - The Alpine runner is a great incline trainer and treadmill in one. The -3% to 30% incline range allows users to customize the intensity of each and every workout with the touch of a button.

- Precor AMT 885 - Precor's innovative adaptive motion responds to your unique movements, intuitively responding to users' natural motion - allowing you to adapt your stride length for a comprehensive cardio workout. The Precor AMT 885 provides unlimited cardio training variety all in one machine.
- Cybex Arc Trainer - Excellent no-impact fitness solution for fitness fans of all ages and fitness levels to break a sweat. The Cybex Arc Trainer is designed to mimic an arc pattern, eliminating added stress to knees and joints.
The day ended with planking competition, with the winner taking home a Stealth Core Trainer.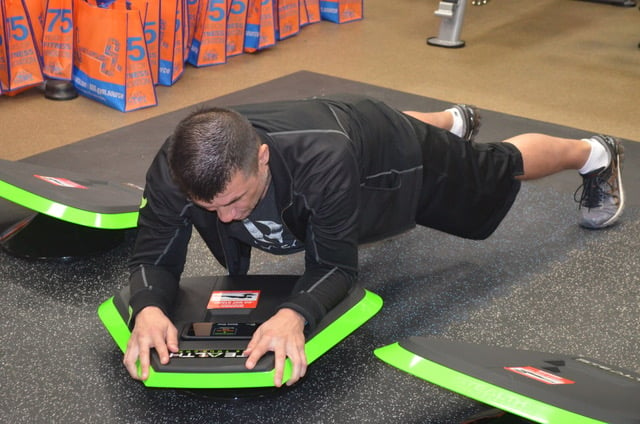 How to Buy the Right Fitness Equipment:
(1) Get help finding the right fitness solutions for your goals, budget, and space - Your local Gym Source equipment experts can help.
(2) Know how to purchase the right fitness equipment for your home - View our Fitness Equipment Buyers Guide to know what to consider before purchasing home fitness equipment.
(3) Partner with a local personal trainer to get the most out of your fitness equipment - Our VIP trainers and equipment experts share the top tips to choose the right personal trainer.