Gym Source is committed to acting as your commercial fitness partner for the entirety of your project - no matter the size of the project. Regardless of it you are looking for a single piece of equipment, or to overhaul your entire space - we have the solutions you need to create your ideal fitness space.
Plus, we pride ourselves as remaining your single point of contact for anything you made need, from additional design strategy or product recommendations, to post-sale support and service needs.
Here is the story of how one customer went from focusing on updating cardio to craving additional strength solutions to ramp up their fitness amenity.
This Spotlight Install takes us to Monroe, North Carolina at the Monroe Aquatics & Fitness Center.
Gym Source is proud to be their equipment and service advisor.
This impressive facility is part of Monroe's Parks and Recreation department and their 14,000 square foot fitness room is one of the largest and most comprehensive facilities in the area. It's equipped with a large cardiovascular area with over 110 pieces of fitness equipment, four complete strength circuits and over 7000 lbs of free weights.

What makes Monroe unique is its scale -- they have over 20,000 members.
Monroe has thousands of members over 60 years old and hundreds of members who are serious power lifters and bodybuilders. So this gym must be designed for a diverse array of fitness needs.

Gym Source has been working with Monroe's fitness director Ginger Smith since 2010. She initially contacted GS sales representative John Pitt to consult on replacing their cardio equipment.
"They were so pleased with their new cardio equipment, they asked us to redesign their strength training area," says Pitt. "A training facility like this has to be designed in a particular way in order to work for the members who are using it. We needed to move equipment around, set up circuits and areas for stretching. It took 18 months to complete the project and the members were very happy with the result."
Gym Source's most recent project at Monroe was to redesign their free weights area.
This club has hundreds of serious weight lifters and power lifters and they wanted an upgraded facility.
"Those guys are always particular about how they want weights set up," offers Pitt. "They are in there 2 -3 hours at a time and they want things a certain way." In order to design precisely what they want Pitt met with them personally. "I spent some time with these guys a couple of days and talked to them. I asked what they were interested in and bounced ideas off of them. We redesigned and added racks, Troy dumbbells and benches to keep everyone happy. We also managed to complete this installation without closing the gym."
Fitness director Ginger Smith continues to put her trust in Gym Source to give expert advice on equipment and how members can benefit from it.
She even takes a chance on new equipment:
Pitt explains, "She asked me if I had something that's a little different. I recommended the Alpine Runner in order to give her members the option of a high 30% incline and a 3% decline. It's now one of the most popular pieces of equipment in the gym. Our advantage at Gym Source is that we offer premium equipment from so many different manufactures like True Fitness Octane Fitness Core Health & Fitness and HOIST. So we can provide a wide variety of options and meet the needs of all 20,000 members. They are loving the Octane Seated Elliptical, Lateral Trainers and the True Alpine Runner."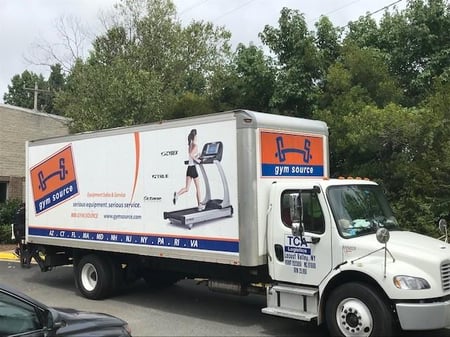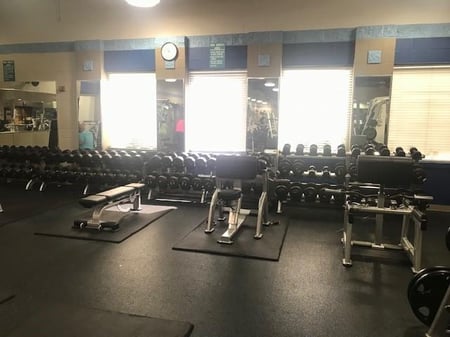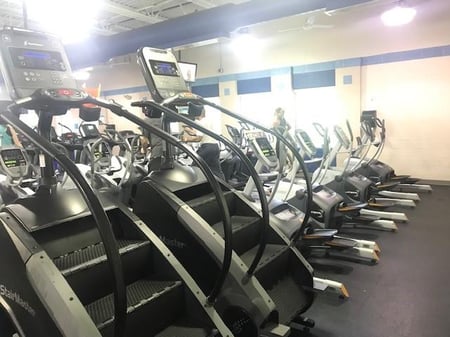 Ready to get started?
Whether you're looking to upgrade one piece of equipment or renovate your entire facility our commercial sales team is ready to take on the challenge and give you the same premium service.
Contact your nearest commercial sales representative today.