Home gym workouts getting stagnant? We polled our home gym equipment experts for their top tips to keep your home workouts exciting.
1. Update your fitness accessories
Working out the same way, on the same gym equipment, every day becomes too predictable for your muscles. By simply adding a few fitness accessories like a jump rope, bosu ball, and foam roller you open up an entire new set of workouts to your repertoire.
Accessories are a great way to add versatility to your pre or post workout routine. For example, the Hyperice Hypervolt is an innovation vibration massage tool that accelerates warmup and recovery by eliminating sore muscles and stiffness, and improving circulation.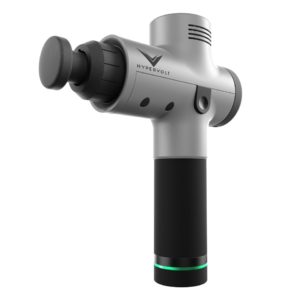 2. Revamp your technology
No one wants to workout on their treadmill, elliptical, or other piece of fitness equipment listening to the same twelve songs. It's time to mix it up! Many users on Spotify, Pandora or other listening apps have playlists curated for working out you could tap into.
Another option is to check out connected equipment. While we take pride in the fitness equipment we offer, we know that clients who regularly use their equipment may need additional options to stay motivated. For example, connected fitness apps that provide motivation, accountability, and libraries of workouts to keep you crushing your goals.
Learn more about connected fitness here: Connected Fitness: What is it and how do I get plugged in?
3. Balance your strength and cardio
All about running? We love that you found your niche, but it's time to supplement with some strength training. Add some free weights to your gym equipment arsenal. Really into lifting? Round out your training with some cardio.
A personal trainer is an excellent resource to tap into for help mixing up your current workout routine and reach your goals safely and effectively. There are many benefits of hiring a personal trainer including, getting the most out of your fitness equipment with versatile and challenging workouts. View our ultimate guide to choosing a personal trainer to know the questions to ask before partnering with a personal trainer.
4. Change up your schedule
Do you always hop on your home fitness equipment at 6am? Maybe try working out at lunch or during the evening to mix things up.
5. Decrease weight and increase reps
Often people rush to the heavy weights, focus on your form by using lighter weight and increased reps. Or perhaps you've been doing this for some time. In that case, try picking it up and increasing by 5 or 10lbs.
6. Focus on varied body parts
Really like arm and leg workouts, but abs aren't your favorite. Give it a shot. It's important to keep your body strength balanced.
7. Workout with a buddy
Nothing like some healthy competition! Invite your significant other, friend, or neighbor to tackle your gym's equipment together.
There are numerous benefits to working out with someone including, accountability, competition, variety, and companionship.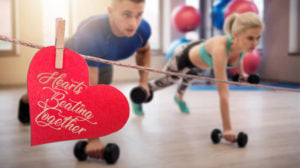 8. Download a fitness app
Track your progress, join a virtual class, or compete in real time with people from around the world to take your home gym equipment to the next level.
Or, check out innovative fitness equipment designed to keep you engaged. For example, the new Hydrow Live Outdoor Reality™ Rower offers live and on-demand workouts led by elite athletes to keep you motivated.
It's easy to get complacent in your workouts. Our home gym equipment experts want to ensure that doesn't happen.
Craving more tips to keep your workouts challenging or help determining the right fitness equipment to add versatility to your workouts? View some of our 'how-to' guides below:
Ready to get started?
Contact us or visit us in the showroom for personalized recommendations to start, add, or update your existing fitness space.