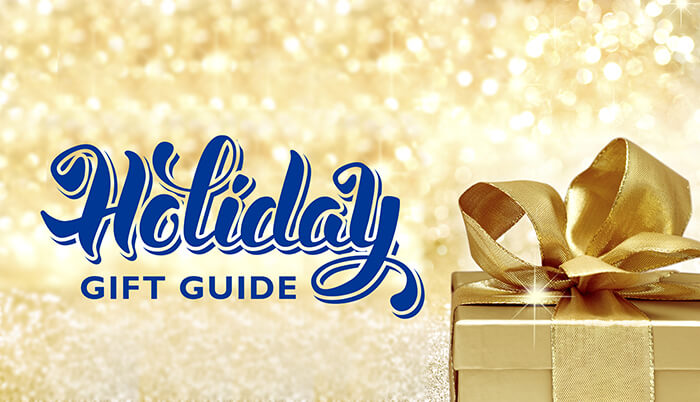 Finding the right gifts for your family and friends can be difficult, even with all the choices out there. But with all the holiday feasting and New Year's resolutions right around the corner, why not get them fitness gifts that will keep them active and fit well into the New Year?
Check out our list of gifts for your friends and family this December, no matter what their fitness goals:
NuBells
If you haven't tried NuBells yet, get your hands on a pair immediately. They're completely revolutionizing weight training. Imagine this: dumbbells that go around your hand rather than across it. They let you move more naturally to get a safer and more efficient workout. For anyone in your life that uses dumbbells regularly, or has limited fitness space, NuBells are a great choice.
Ab Wheel
For the general fitness enthusiast looking to spice up their core workouts, consider an Ab Wheel for the holidays. Sit-ups and crunches are old news; the Ab Wheel will work your arms and shoulders too! The Deluxe Double Ab Wheel is durable, gentle on all types of flooring, and economically-priced: a great gift.
Mobility Rollers
Tight muscles affect every athlete from beginner to expert, so a mobility roller is a great gift for anyone. Take a look at the SPRI® Tiger Tail™, a handheld mobility roller that "turns sore muscles into happy muscles." It's easy to use and maintain; a great addition to any fitness space!
Slam Balls
Know a hardcore fitness fan? Consider getting them some Slam Balls. Like medicine balls, they make bodyweight exercises more effective, but they're indestructible. Throw these babies around as much as you can handle and they're guaranteed to last. Slam Balls are great for anyone into CrossFit or strength training (as long as you don't have downstairs neighbors).
Bosu Ball
Walk into any gym or studio and you'll probably find a rack full of Bosu Balls. A Bosu Ball is great for balance and core training which will help your "giftee" in any type of physical activity. Add it to almost any exercise: cardio, dance, weight training, etc. for that extra push. A Bosu Ball is a great gift for any athlete in your life that could use a further challenge in their workouts. No home fitness space is complete without one.
Stop by any Gym Source store and talk to one of our equipment experts. They will help you find the best fitness gifts to keep your family and friends trim, toned, and in tip-top shape through the new year.