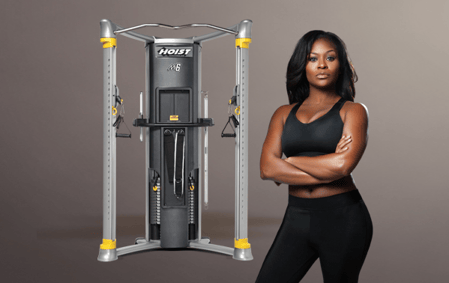 People are always looking for secrets to fighting the aging process so they can look and feel younger. Many turn to surgery, chemical creams, or other fads or extreme measures that may or may not give results along with potential side effects. But strength training is a tried-and-true, all-natural method that really can turn back the clock and give you healthy results.
During the aging process, your body naturally weakens over time. Nancy Clark explains on Food & Health with Timi Gustafson that each year, a moderately fit person loses 1% of their physical fitness level. And by 20 years old, we start to lose muscle throughout our bodies, a process that continues gradually throughout life—making it easier to gain fat and lose muscle (made even worse by the sedentary lifestyle of modern times).
But recent studies shared by Gustafson are clear: It's possible to counteract some of these changes by working out. You can keep your body fitter, maintain the strength in your muscles and bones, and reduce your risk of diseases and health conditions through weight training.
Doing a strength training workout just once a week can maintain your muscle, according to Clark. She recommends that you perform three sets during your strength training routine. Do two sets with eight reps each, and then during the third set, perform the exercise until your muscles are exhausted. (Use heavier weights if you can get to 12.)
A weight lifting routine can keep your metabolism up for as long as 39 hours after the workout, explains Rebekah Baumgardner in an article on BodyBuilding.com. Also, muscle helps your body burn more calories, even when you're not exercising, so you can ward off weight gain.
What can you do to gain and maintain your muscle mass? Choose from weight machines, free weights, resistance training and body weight exercises. Consider adding a home gym to an extra room or the garage in your home, which will give you all the tools you need for an effective strength training session in one unit. Or opt for free weights, resistance bands or other tools. It's a matter of preference, or you could always choose a variety of tools to keep your workouts fresh, interesting and motivating.
If you need help choosing the right equipment—or if you already have your strength-building accessories picked out—get to Gym Source for expert guidance and selection.