The reasons to get fit and healthy are endless, and we love to celebrate the different accomplishments of everyone who stays committed to their goals of being fit and healthy (for whatever the reason).
This is Ann Marie Svogun's story:
Ann Marie Svogun wants everyone to feel confident that you CAN live a healthy lifestyle. You can stay committed to your fitness goals. "Making a change is hard. Staying committed to a fitness goal is hard. But, I can promise you it is worth the investment in yourself."
As the daughter of a high school football coach, Ann Marie learned early the value of fitness in your life. These values fueled her to claim a spot as an alternate on the 2002 Junior Olympic field hockey team, as well as a position on the Quinnipiac University Division One field hockey team.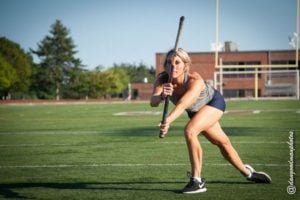 *photo credit: @dangoodmanphotos
When her journey as a student-athlete came to an end she found herself wondering how she would remain active, and how she could find the time to stay committed to her healthy lifestyle - all while pursuing a career.
"I can totally relate to everyone who wants to establish a healthy lifestyle, despite their busy schedule. I had to learn how to readjust and realign my schedule to support my goals. This inspired me to create training programs that anyone, at any athletic level, can use to elevate their fitness and maintain a healthy lifestyle."
Now, as a mom of two, full-time teacher, and nutrition and fitness enthusiast she feels passionately about empowering people to make their health a priority.
"My daily schedule and obligations taught me that life creates obstacles in the way of health and fitness goals. But, your health (and happiness) has to be a priority. Focus on the positive. Commit to a routine until your choices and habits become second nature."
Ann Marie's mission it to help people see their true potential. "A lot of realizing you can be your best self is tied to health and fitness. You can't present the best version of yourself if you don't feel your best."
She feels strongly that committing to as little as 30 minutes a day creates the courage, and living proof, that you can accomplish your goals. You can make fitness routine.
It is not going to be easy (or else everyone would be doing it), but she promises you can do this.
"Everyone has the same 24 hours a day. Put yourself in your calendar. Make an appointment for yourself, by yourself. Don't break it. There is nothing wrong with taking time for yourself."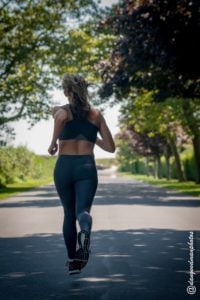 *photo credit: @dangoodmanphotos
In the New Haven, Connecticut area and interested in working with Ann Marie Svogun? Contact her via email, or find fitness inspiration on her instagram account @ab_session.
Need help discovering the right tools to reach your fitness goals? Visit your local Gym Source fitness equipment showroom for personalized help from an equipment expert.