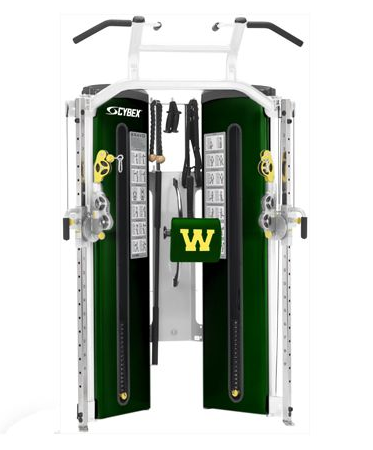 Cybex International leads the industry when it comes to fitness technology. Now, with the all-new Design Studio, the company is upping its style game, too. Plus, with an updated FIT app (available on iTunes), Cybex ensures that your customized cardio machines deliver maximum results.
PERSONALIZED FITNESS DESIGN
With Design Studio, Cybex lets customers totally personalize their fitness experience. Choose from an array of upholstery and coating options for your Arc Trainer. Imprint your team's logo right onto your Bravo functional trainer. Change the colors and design elements of your treadmill to match your facility's vibe.
It's easy to do. lets you work with different colors, styles and fabrics right on your PC or mobile device. Best of all, it's FREE. Design to your heart's content. Then sleep on it. Start fresh and try new options until what you've created works perfectly for you.
PERSONALIZED FITNESS RESULTS
Updated March, 2014, the new FIT app from Cybex lets you configure a cardio regimen and integrate your results with other workouts. The app allows for custom programming—whether your goals are weight loss, strength training, toning or straight-up cardio—and provides an easy, intuitive interface. What's more, Cybex FIT plays nicely with other fitness tracking apps you enjoy.
It's a great time to love Cybex. Wondering how to bring home more colorful, customized fitness technology for yourself? Get to Gym Source, and we'll show you how it's done.