Each month, Gym Source features an employee who exemplifies the passion for fitness innovation and dedication to customer service for which the company is known.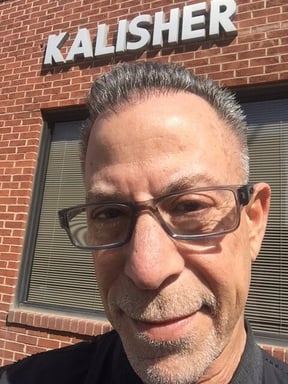 Employee: Jason Kalisher, IT Manager
Location: Clermont, FL
Since: 1994
Quote: "Software should be like breathing. You should never have to think about it. It should be natural."
Jason Kalisher has been with Gym Source since 1994. At this point, he says, Gym Source is like family. He respects and cares about every single person in the company, and that's what motivates him to provide the absolute best software to take care of them and their clients.
Jason originally got involved with Gym Source when he was working for a consulting firm. That's when he first met Richard Miller, then the President of Gym Source. At the time, Gym Source was in its infancy, a small operation with only two locations and a small warehouse. Mr. Miller had a vision to grow the business and needed a software system to support that growth. Jason and Richard bonded over this shared vision, and it resulted in a state-of-the-art business-management software system and a strong friendship.
The system Jason designed was used to run multiple departments, handle sales, order processing, and dispatch. This system, which first went live in 1995, is still alive and thriving today, over 20 years later. For a software system of this nature, this is almost unheard-of.
Now, with Jason's leadership, Gym Source is migrating to a new system. Jason is looking forward to the change, "A software system is sort of like a person's personality --- as he gets older, he still has his history of his life's events that make him who he is. It's the same for Gym Source. It's kind of like transplanting our brain into a new body. We're still the same people, now we're putting everything into a system that's point-and-click and can be accessed remotely, all for better service for our clients."
We can't wait to see the payoff.
At Gym Source, we're committed to helping everyday athletes like you achieve their Victory Moment, a fitness goal or reason for staying in shape, and our employees are no exception! Jason is a self-proclaimed "gym rat."
"I'm 65-years-old and I'm in the best shape of my life. Gym Source has motivated me because I'm working with a culture of people who are fitness-motivated. The products we have at Gym Source are incredible. I particularly love the Cybex Arc Trainer and the Schwinn Carbon Blue Indoor Cycle. I work out 4 or 5 days a week. It's part of my life and Gym Source has brought me into that culture. I'm grateful for that."