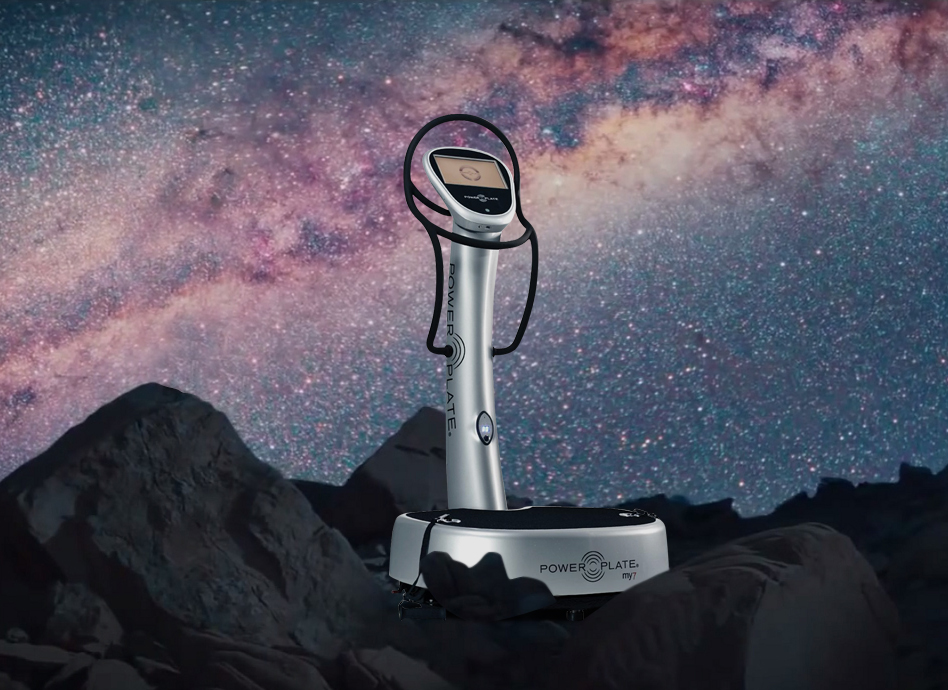 The year is 1961. Cold War tensions between the U.S. and Soviet Union run high. Both countries are locked in a heated Space Race for technological and ideological supremacy. Then, a staggering development occurs: A Russian cosmonaut sets an unmatched record of 420 days in space—more than 3 times the 120-day record previously achieved by the Americans.
The secret to Russian success? Vibration training, which many believe enabled cosmonauts to withstand the negative effects of microgravity during space flight. Where space travel previously had caused the cosmonauts to suffer severe loss of strength and bone density, vibration training seemed to mitigate these negative effects—and help them recover even more quickly.
Fast-forward to 2015. Vibration training is a mainstay among elite athletes, and it's now standard training protocol within the fitness centers of countless professional sports teams. Coaches, trainers, doctors and physical therapists are passionate fans of its benefits. Throughout this transformation from space-age secret to worldwide adoption, one name in particular leads the global embrace of vibration training with superior technology—Power Plate.
Since 2005, Gym Source has proudly distributed Power Plate technology, owned by Performance Health Systems, in all its showrooms. The reason is simple: No other brand of vibration training technology—specifically the company's unique Acceleration Training™ through Advanced Vibration Technology™—comes close to Power Plate in terms of innovation and results.
"Clients consistently love Power Plate," says Michael Caruso, from commercial sales at Gym Source. "Among elite training and therapeutic communities, the results gained through vibration training speak for themselves. What's more, Power Plate reliability is second-to-none."
Gym Source carries Power Plate vibration training technology to fit any commercial fitness environment. The brand's pro-series products are ideal for training, conditioning and treatment for practitioners working with clients, patients and athletes alike—and include such models as the pro5, pro5HP and pro7. All models feature Power Plate's easy user interface and signature pre-set programming.
For anyone considering Power Plate technology for their fitness facility, buying from Gym Source makes sense. "When it comes to supporting the Power Plate brand and servicing Power Plate products, Gym Source is the best in the industry," says David Taylor, Regional Sales Manager for Performance Health Systems. "Our relationship with Gym Source is one of profound mutual admiration. Power Plate prides itself on producing superior vibration training technology, and Gym Source excels at matching clients to the perfect Power Plate solution that meets their needs."
To find the right Power Plate technology for your fitness facility, contact your Gym Source representative today.