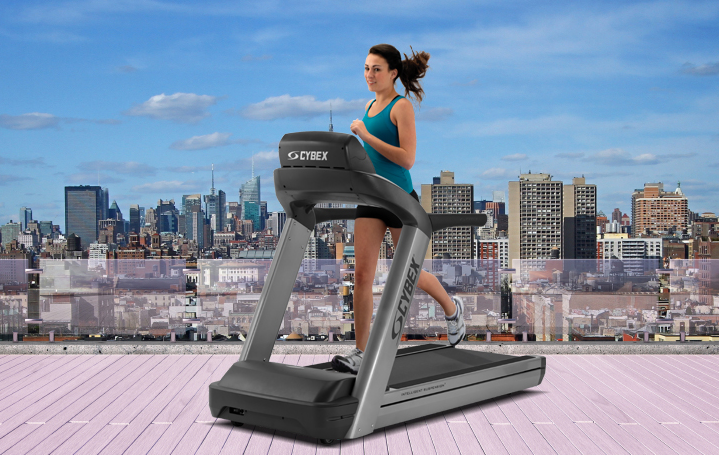 What's the best value in treadmill technology? For many commercial fitness facilities, it's the Cybex 625T Treadmill.
The Cybex 625T is a value-packed treadmill that delivers premium performance and user-centric design at an attractive price for facilities of every size and clientele. Durable and rugged, it provides exactly the stability, comfort, and reliable performance that continually make Cybex stand out.
Avid users of the 625T love the Intelligent Suspension deck, built for maximum shock absorption and reduced wear-and-tear to knees. They also love the split-level display, which keeps workout programs and metrics at eye level. Volume, speed, and incline buttons are intuitively built into the console, giving users total control at their fingertips.
Others love the 625T for its heart rate monitoring capabilities. Heart rate can be monitored from either the contact grips—or hands-free from a wireless heart rate transmitter. A multi-colored LED displays color-coded target heart rate zones, making it easy for users to reach their goals.
Finally, everyone loves that the entire 600 Cardio Series from Cybex—of which the 625T is part—also offers optional technology features such as iPod®/iPhone® connectivity, an embedded MYE wireless audio receiver, and E3 View high definition monitor offering three viewing modes on a 15.6" embedded display.
With its intelligent design and quality construction—and superior value—could the Cybex 625T Treadmill be right for your facility? To find out, contact Gym Source today at (800) GYM SOURCE or visit Gym Source.