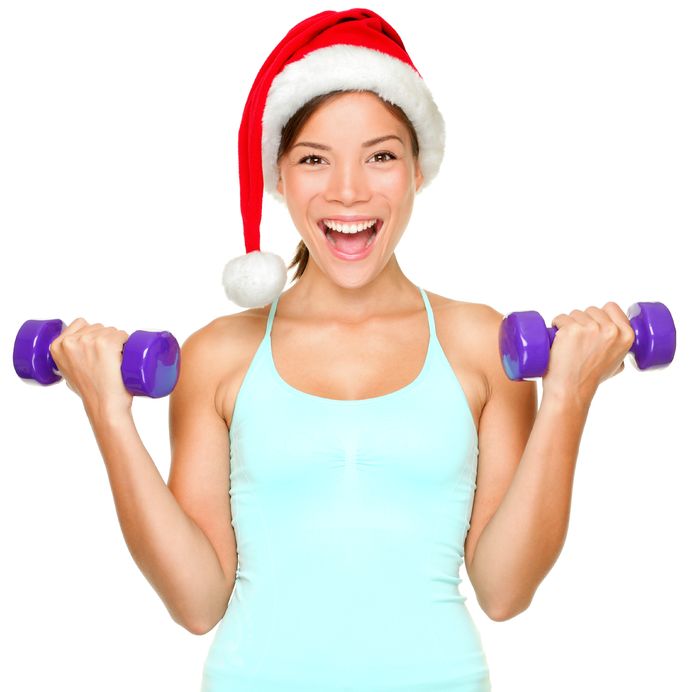 Santa's list got you stumped? Check out these can't-miss accessories at Gym Source, and give the gift of good health to all your fitness fans this holiday season.
Strength Bands
Lightweight and portable, strength bands are an easy way to stay fit at home or on the road. Plus, they're one of the most versatile fitness accessories around. Available in multiple levels of resistance (and color-coded for ease of use), durable strength bands from Gym Source add strength training to your cardio routine and help you define and tone targeted muscle groups. Short on time? Strength bands are a great way to fit a full-body warm-up into your day.
Foam Rollers
A must-have accessory for endurance athletes and anyone recovering from injury, foam rollers are an effective way to massage sore muscles and soft tissue before and after your workout. Flanged foam rollers stretch and knead muscles; smooth foam rollers are best for smoothing and relaxing muscles after training. Regardless of which foam roller you choose, the result is better blood circulation and faster workout recovery. Who wouldn't love that in their stocking?
TRX Suspension Training
Nothing beats innovative TRX suspension training for a full-body strength, core and balance boost. Anchor yourself to any doorframe (or tree, if you prefer the great outdoors) and start building lean muscle, burning fat, increasing flexibility, and improving endurance with this all-inclusive kit. Comes complete with suspension trainer, door anchor, TRX wristbands, carrying bag, get-started guide and six an exercise guide with six 15- and 30-minute workouts.
Fitness Trackers
What's the latest in wearable wellness? We've got two wrist-worthy contenders. The Polar Loop tracks physical activity 24/7 (sleep included) and personalizes your goals around your everyday routine. The iFit Active tracks activity, plus lets you quickly log food intake on-the-go. Both devices let you share messages and motivation in-app with friends for an added boost! Even better, the Polar Loop and iFit Active both sport a sophisticated finish, discretely complementing any attire for all-day fitness and style.
Bionic StableGrip gloves
Designed by an orthopedic hand specialist, Bionic StableGrip fitness gloves (specially made for women and men) are the perfect accessory for the weight lifters in your life—or any fitness enthusiast who wants a better grip for pullups, pushups and circuit training. The patented pad system evens out the hand's surface, allowing for more exercise before hand and wrist fatigue set in. Prevents blisters and callouses, and provides a better range of motion with a comfortable fit. Plus, a unique antimicrobial treatment helps control odor and staves off germs.